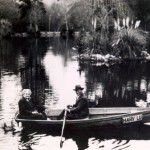 MORE TO LANCASTER LAKE THAN JUST MUDDY WATERS
When "Grandpa" Lancaster first opened his lake to the public in 1925, swimming, as well as fishing and boating, were the main attractions. To the dismay of most kids (and by the time I came along in the late 1930s), swimming was no longer allowed. This prohibition was strictly enforced. The restriction was probably made for health and safety reasons; but it might also have been because the lake had become so muddy that it was no longer an attractive place to swim, anyway– at least not to adults. Us kids couldn't have cared less that the lake's waters had become so dark and so muddy you couldn't see more than an inch beneath the surface– we still liked it enough to sneak in at night and take a dip.
Although boating and fishing continued to pull the public in, these were not the only attractions. Also drawing small crowds to the lake were such things as a quaint little museum, a soda pop stand, and picnic tables scattered around the shore. Some of the tables were in a covered pavilion, with a wooden floor. The pavilion had been part of a movie set and then left behind by the studio. (More about Lancaster Lake and the movie industry to come in my next post.) Anyway, there was also some playground equipment and handcrafted animals fashioned from old tree trunks or limbs. All of these latter attractions had been made by Grandpa Lancaster with his own hands, as had, more significantly, the lake's fleet of rental rowboats. (Marshall Murray, one of Lancaster's grandsons, helped his grandfather craft the last boat ever launched on the lake.)
Consistent with Grandpa's devotion to his Christian faith were the many wood carvings placed around the lake that reflected biblical themes. The museum, though, was his pride and joy. He had included old colored bottles and broken glass in the walls of the building and, when you were inside, the sunlight streaming through the pieces of colored glass created an illusion of being in a small cathedral or church. The main difference was that the light was probably shining through broken beer bottles, rather than a stained glass window.
There was a nominal charge to enter the museum, but you couldn't just pay and go inside. Grandpa kept the museum locked up tight. He had a big metal key to the front door which he rarely used to allow anyone inside unless he could accompany them and tell the stories related to each of the artifacts in the museum's collection. His wide range of relics included such things as an old buffalo gun, a fine coin collection, and some rare old farm implements.
Next to the museum stood a covered wagon that, throughout my childhood, I believed was the means by which Grandpa Lancaster had brought his family to California. It was only later in life that I learned this wasn't true.
Present-day Lancaster descendants have no idea where the wagon originally came from, although they seem sure it was an authentic covered wagon that was probably used by some other family to come to California.
Thinking of Grandpa Lancaster toiling away on his lakeside projects reminds me of just how hard the old gentleman worked. He always seemed to be making something. In fact, my most enduring memory of him is seeing this tough, wiry, old fellow swinging away with a ten-pound sledge hammer and splitting firewood all day long. He was still swinging away too, almost to the very end, when he died at the age of 92. To those who knew him, he was a living testament to the health benefits that can be achieved by performing hard, physical labor well into old age.
In the end, a number of things contributed to Lancaster Lake's eventual demise. These included diminished access to a water supply that was periodically required to keep the lake full, as well as the increasing cost of the water when it could be obtained. Declining use by the public also made continued operations less commercially viable; it seemed once World War II ended and gas was no longer being rationed, local residents began traveling to more distant destinations for their recreation. By 1950, all operations had been shut down for good and Lancaster (or Lancaster's) Lake was soon sold to developers. They filled in the lake and constructed the trailer park that is there today.
When Lancaster Lake finally closed, the remnants of the museum collection were stored in our family's barn. Over the course of the next four or five years, Marshall Murray and I were both away at college and/or serving in the Armed Forces– and, unfortunately, by the time we returned and tried to retrieve the museum collection, it was nowhere to be found. All we knew for sure was that it was not in the barn anymore and, since my father had passed away during the interim, no one seemed to know what happened to it. A rather ignominious ending, indeed, for what had been a rather fine collection of odd artifacts.
[Coming soon – Part 3: Lancaster Lake and the Movies]
The following two tabs change content below.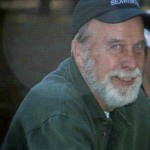 Tom Gilfoy
Tom Gilfoy is a retired attorney, local writer and life-long resident of the Foothills area in Southern California.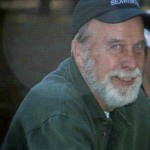 Latest posts by Tom Gilfoy (see all)