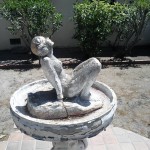 This is a peaceful place. There is serenity in the breeze blowing through the many native oaks and waving palm trees. There is beauty in the brick pathways, the colorful tiles, wrought iron railings, rock walls, and ivy-covered fences. This is Rockhaven.
Once upon a time, the Foothills and the Crescenta Valley were known as home to the healthiest air quality in the United States. As early as the 1870's, folks were coming to live and rest in local "health resorts"—and in time the valley had some twenty sanitariums. Most people came for the curing of respiratory diseases, but a few came for treatment of "mild nervous disorders," or mental illness.
In the 1920's, a nurse from the Midwest arrived with a mission to serve the people of Los Angeles.  She created a garden sanctuary—Rockhaven—which, today, is the last remaining example of the sanitarium businesses that once brought development to the Crescenta Valley. That nurse was Agnes Richards.
Agnes Richards was born in the U.S., but was sent to live with her grandparents in Germany, where she was educated and traveled. She later returned to Chicago, where she received an undergraduate degree in psychology. After the tragic death of her husband, Agnes earned a nursing degree and then served with the Red Cross in France during World War I. After the war, she was invited to work at Patton Hospital in San Bernardino, and later, at Los Angeles County Hospital. During this time, she was disgusted by the treatment of mental patients, particularly women.
So in 1923, Agnes Richards bought a little rock house in Verdugo City and, with six patients, began Rockhaven—a place for women, by women. By 1924, her unique and dignified treatment attracted many others, and she needed to expand the facility. She began with buying neighboring houses. In the 1930's, she started adding buildings designed by local contractors—the Prescott brothers—who designed in the Spanish Colonial Revival architectural style, so popular in Glendale at the time.
After thirty years of growing Rockhaven, Agnes brought in her granddaughter, Patricia Traviss, to take over the reins. Patricia was a good choice—she had practically grown up at the sanitarium. She stepped easily into the leadership role, keeping the women patients engaged, and planning all kinds of activities on and off the grounds. Ivan Cole, a talented and well-trained gardener, was hired to manage the gardens, and it is he who transformed Rockhaven into a utopia of flowers and foliage. The grounds won several award through the years.
Many entertainers, their mothers, or wives lived at Rockhaven. Actress Billie Burke (Glenda the Good Witch in the Wizard of Oz) was a long time resident—and Clark Gable's first wife, Josephine Dillon, lived there. But the most famous Rockhaven resident (by today's standards) was Marilyn Monroe's mother, Gladys Ely Baker.
In 2001, after fifty years at the helm, Pat Traviss sold Rockhaven to the Ararat Company. They closed the facility five years later, with the intention of demolishing the buildings and grounds, and building a modern structure.  Fortunately, the city of Glendale stepped in and saved this gem in 2008. Since then, people in the community have been filled with hopes and dreams and plans for the grounds.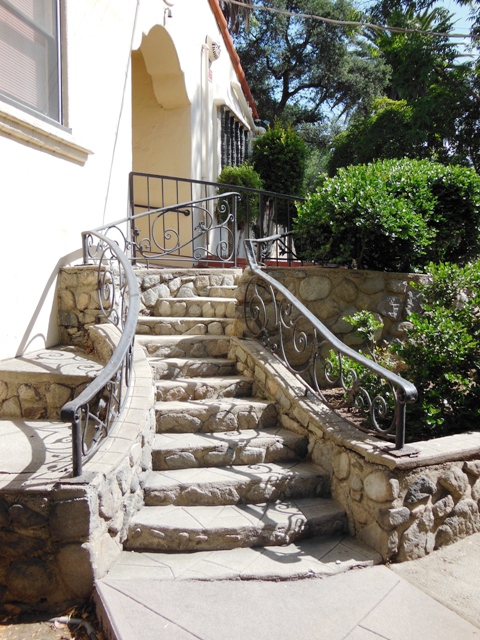 Ideally, some day it will house a new branch library, or a museum, buildings to hold art and dance classes, and or perhaps even a block of senior housing complexes. It is also envisioned as a lovely spot for artists to set up their easels or for festive wedding celebrations.
The Friends of Rockhaven, under the auspices of the non-profit 501(c) 3 Historical Society of  Crescenta Valley, are actively pursuing efforts to increase the awareness of Rockhaven and it's unique history—and are determined to preserve and restore this local sanctuary. Check out their Facebook page for photos and details about tours, lectures, and events that encourage the public to get involved in preserving and developing Rockhaven for future generations!
ROCKHAVEN is located at 2713 Honolulu Avenue, Montrose, CA 91020. Contact Friends of Rockhaven for more information.
This 55-minute Emmy Award-winning video, "Rockhaven: A Sanctuary from Glendale's Past," features lots of wonderful footage and details about the sanatarium:

The following two tabs change content below.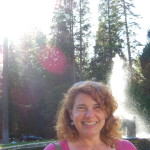 Joanna Linkchorst
Joanna Linkchorst represents the Friends of Rockhaven organization, founded in 2013. She is a Crescenta Valley native and passionate about preserving this valley treasure for generations to come. Want to get involved? Contact Joanna at FriendsofRockhaven@gmail.com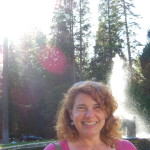 Latest posts by Joanna Linkchorst (see all)