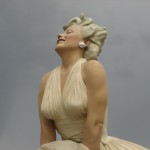 She's big, blonde, beautiful, and boldly sculpted in that iconic white-dress-flying-up moment from The Seven Year Itch (1955). She's "Forever Marilyn," the dramatic creation of 80-year-old American artist Seward Johnson (Johnson and Johnson Company heir).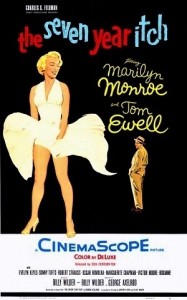 This Marilyn is 26 feet tall and poses at the corner of "Main and Main" (Palm Canyon & Tahquitz Canyon Way) in downtown Palm Springs. You simply cannot miss her.
Seward's sculpture was inspired by celebrity photographer (and, later, Palm Springs resident) Bill Kobrin's iconic publicity shot of Marilyn Monroe—holding her skirt down over a New York subway grate—for 20th Century Fox Studios. The statue is made of bronze and stainless steel, and weighs 34,300 pounds. After spending its debut year in Chicago, the massive sculpture was shipped in pieces to Palm Springs. Installation of the exhibit was completed in late May, 2012. This larger-than-life Marilyn Monroe is now the focal point—day and night—on the busy desert boulevard. And everyone—and I do mean EVERYONE (locals and tourists alike)—stop by to take lots of photos!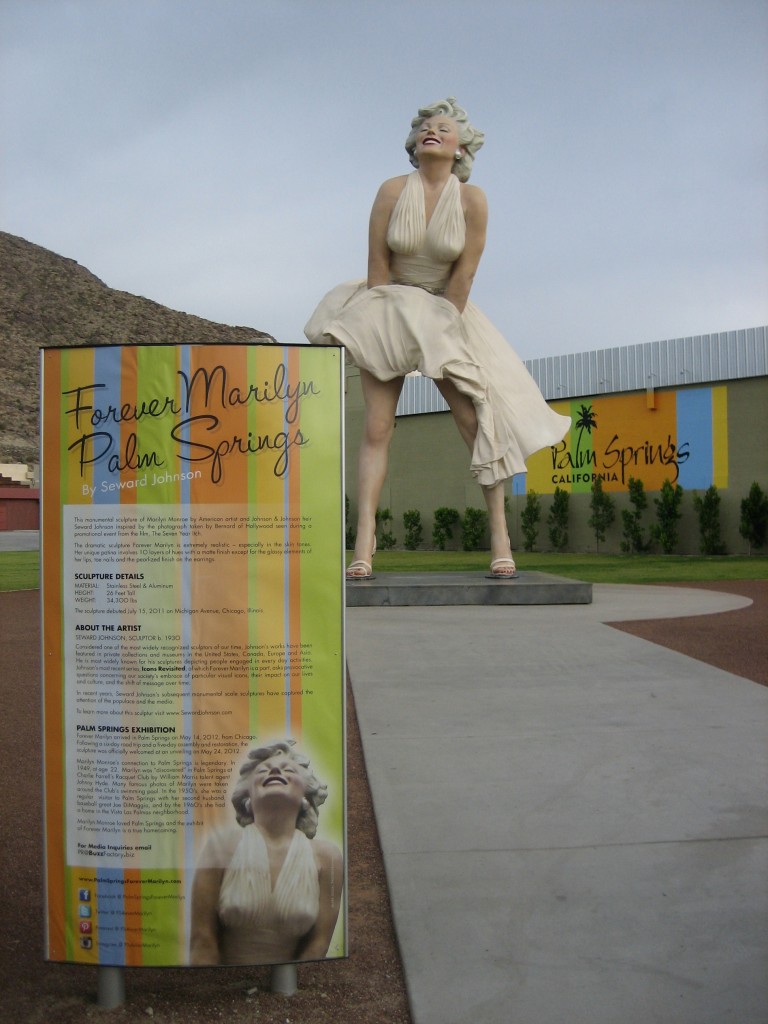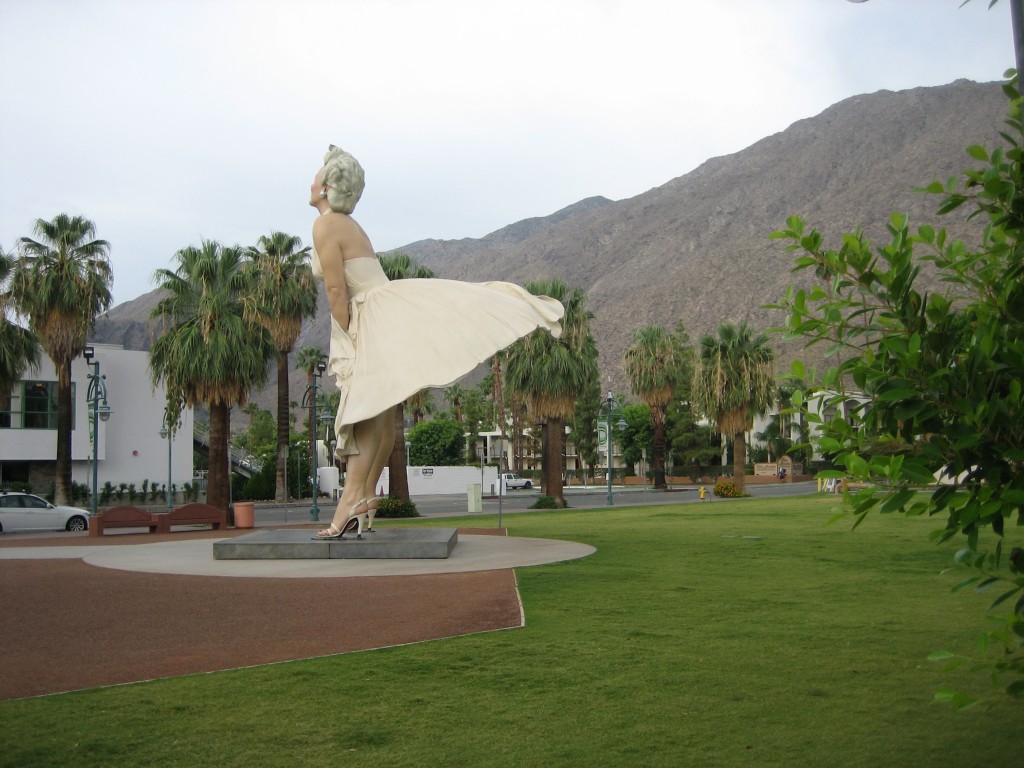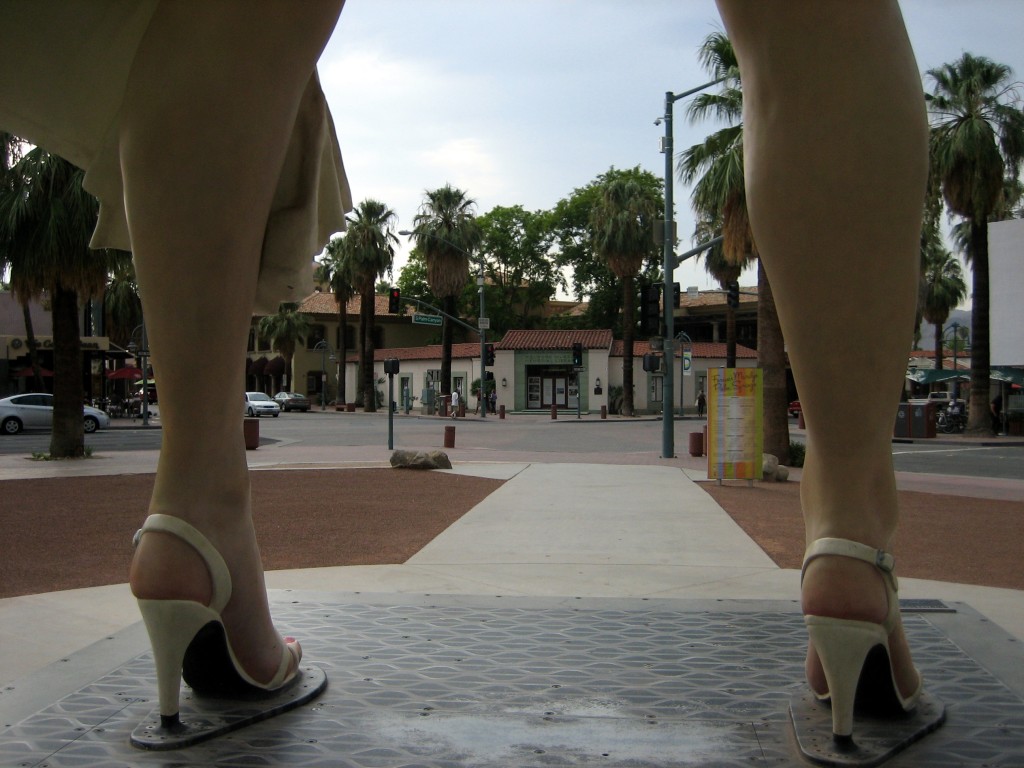 Marilyn Monroe had many ties to Palm Springs. After all, the city's early popularity as a getaway spot was the direct result of the Hollywood studios' "two hour rule"—which dictated that actors under contract had to be available within a two-hour radius of the studios for any last-minute photo or film shoots. Beginning in the late 1920's, the Hollywood crowd headed to the desert for relaxation.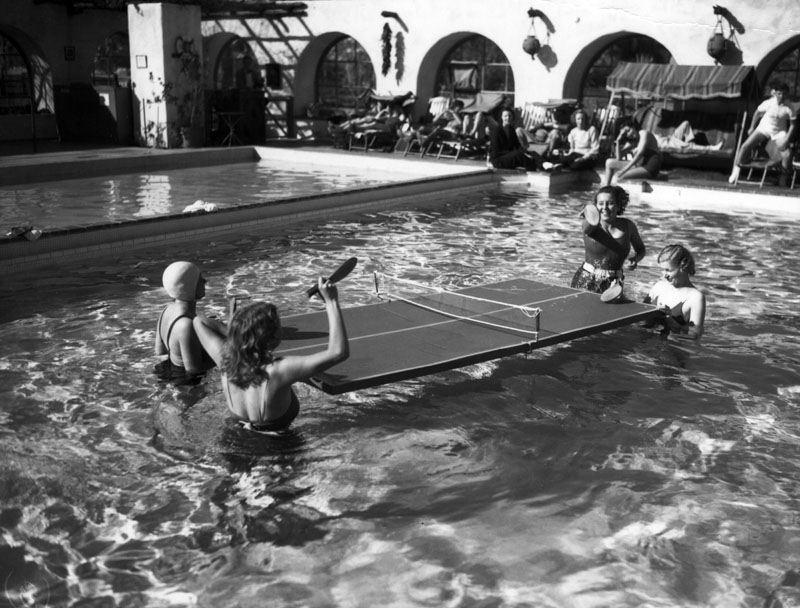 Sparkling swimming pools, tennis courts, bars and restaurants at the El Mirador Hotel (opened 1927) and actor Charlie Farrell's Racquet Club (1933) were all hot spots. Many of these celebrities later built their own vacation homes in nearby neighborhoods, like the still-chic Las Palmas area.
It is Hollywood lore that the young Marilyn Monroe was discovered poolside at the Racquet Club during a 1949 photo session. (Sadly, little remains of the Racquet Club or the El Mirador Hotel.)
Later in her career, the uber-famous Marilyn Monroe would often return to her own private Palm Springs home for a break from the pressure of Hollywood stardom.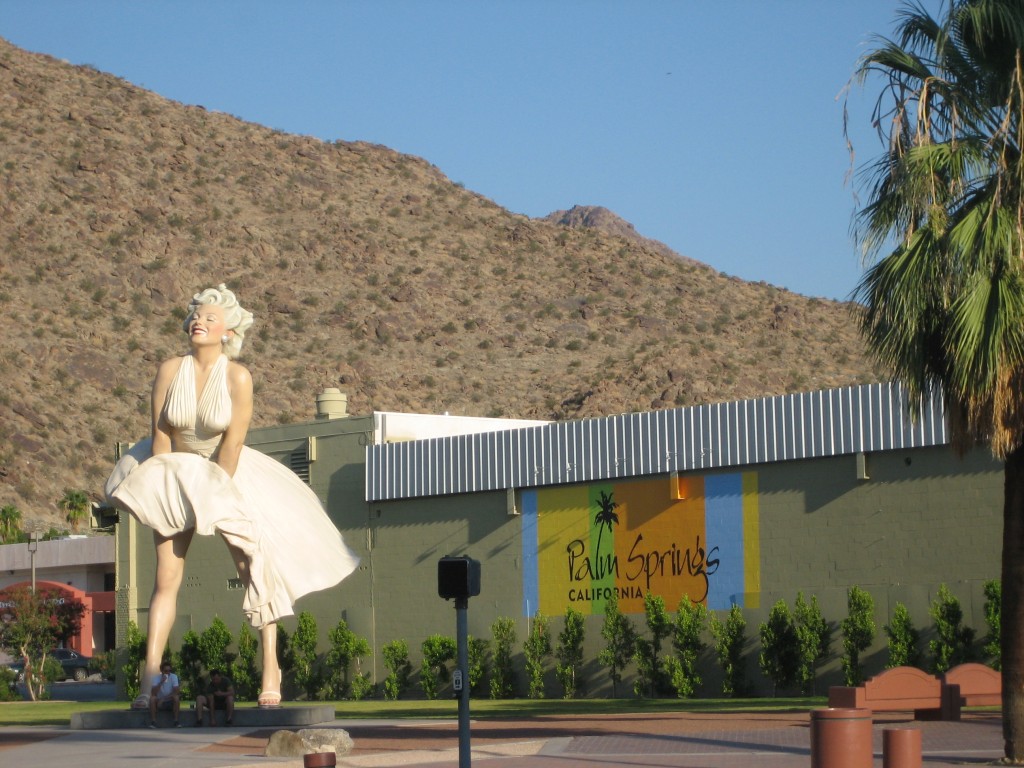 The "Forever Marilyn" sculpture will hold court in Palm Springs until June, 2013. It's worth a visit, especially as the temperatures begin to cool.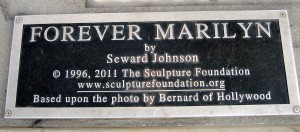 The day I took these photos it was extremely hot and sultry . . . just perfect for a Marilyn sighting!