Years ago I found this image in a box of old family photos. It was undated, unlabeled, and probably taken to show off my grandparent's new car. But the star of the picture for me was the gigantic pumpkin building in the background. It was one of those roadside oddities (often referred to as "vernacular" or "programmatic" architecture) that once dotted the Southern California urban landscape—but where was it located? And was it still there?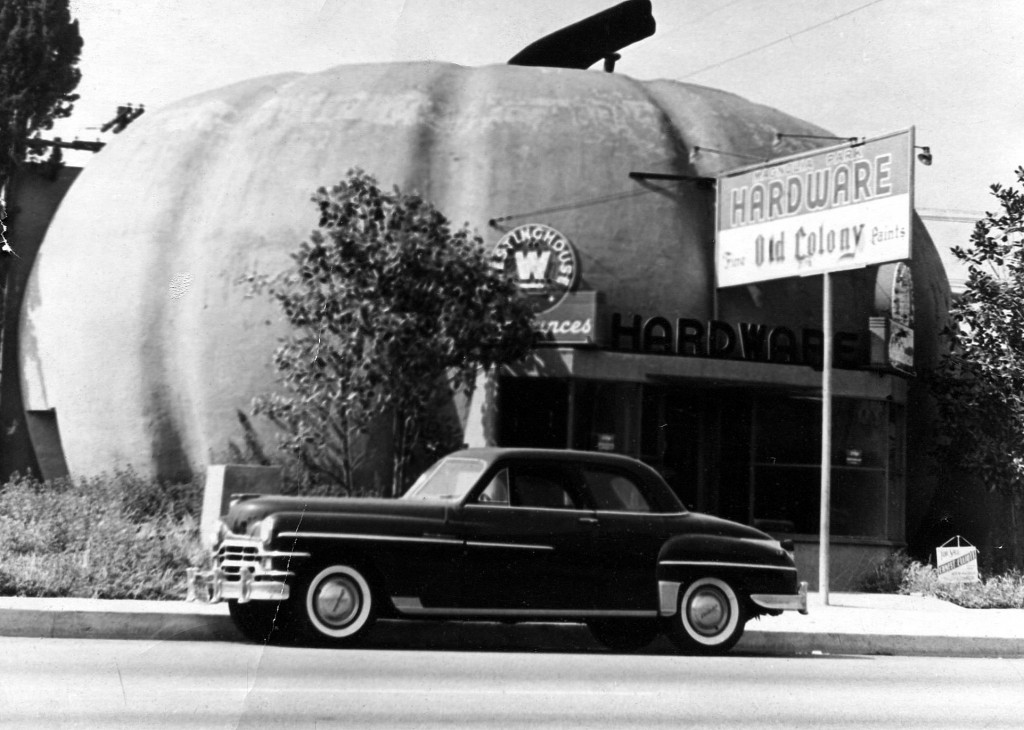 Turns out the self-proclaimed "world's largest pumpkin" was once located in Burbank's Magnolia Park business district—steps away from the corner of Hollywood Way and Magnolia Avenue. (The exact address was 3611 Magnolia. If you are familiar with the area, the great pumpkin would have been situated directly across the street from the current Porto's Bakery, which I highly recommend, lol). Seems that the building started out in 1927 as a nightclub called the "Pumpkin Palace."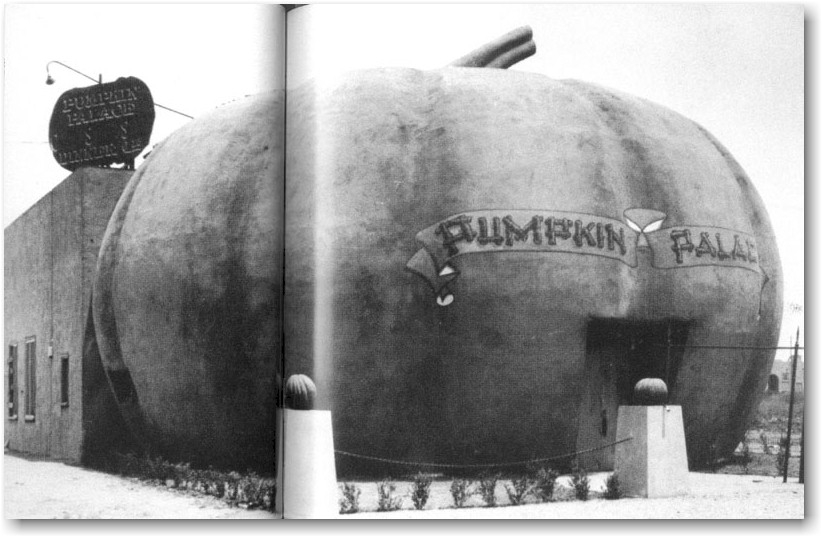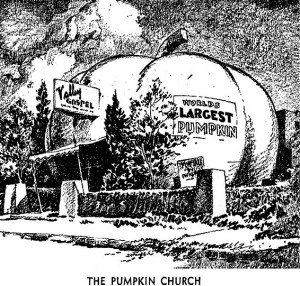 The Pumpkin Palace survived a fire on opening night only to later change hands and personalities many times . . . becoming, among other things, a beer garden and a café. From 1935 until at least 1938, it operated as the Valley Gospel Center. In the 1950's, the rotund structure was turned back into the Pumpkin Inn, then a real estate office, and by the time of my family's photo, it was operating as the Magnolia Park Hardware store . . . and (judging by the "for sale" sign in the lower right corner of that picture) was on the market again.
After that, the information trail runs cold, so if anyone out there knows more about the history of Burbank's great pumpkin building, please feel free to comment. I'd love to know more about its story . . . like when was it finally demolished?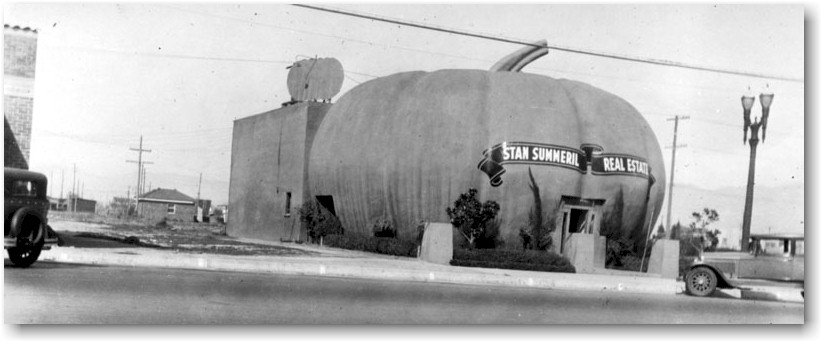 Today, of course, Burbank's great pumpkin building is long gone—along with its actual street address. I recently took the photos below . . .  the pumpkin would have stood behind the large tree in the center of the top picture. Now the plain exterior wall of a much larger building simply masks the spot. That's progress, of course.