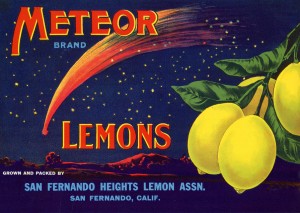 While gathering info and graphics for my recent post, Southern California's Wooden Crate Art: Or the Romance of Fruits and Veggies, I set aside those crate labels that featured growers from the San Fernando Valley. And here they are.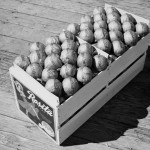 Hard to believe, but once upon a time the Valley was known as an agricultural paradise, dotted with farms, ranches, wheat fields, and seas of citrus groves. The commercial crate art labels of the time did an outstanding job of depicting the various Valley neighborhoods with colorful and idyllic scenes that are still beautiful (and now collectible) today. The Northridge label depicts the San Fernando Mission in the distance.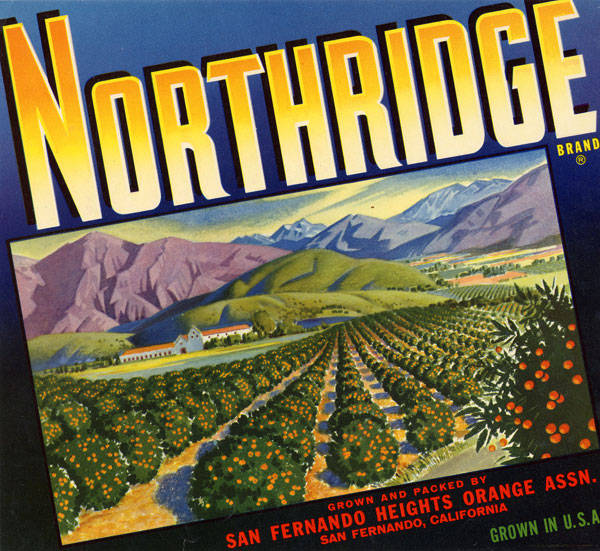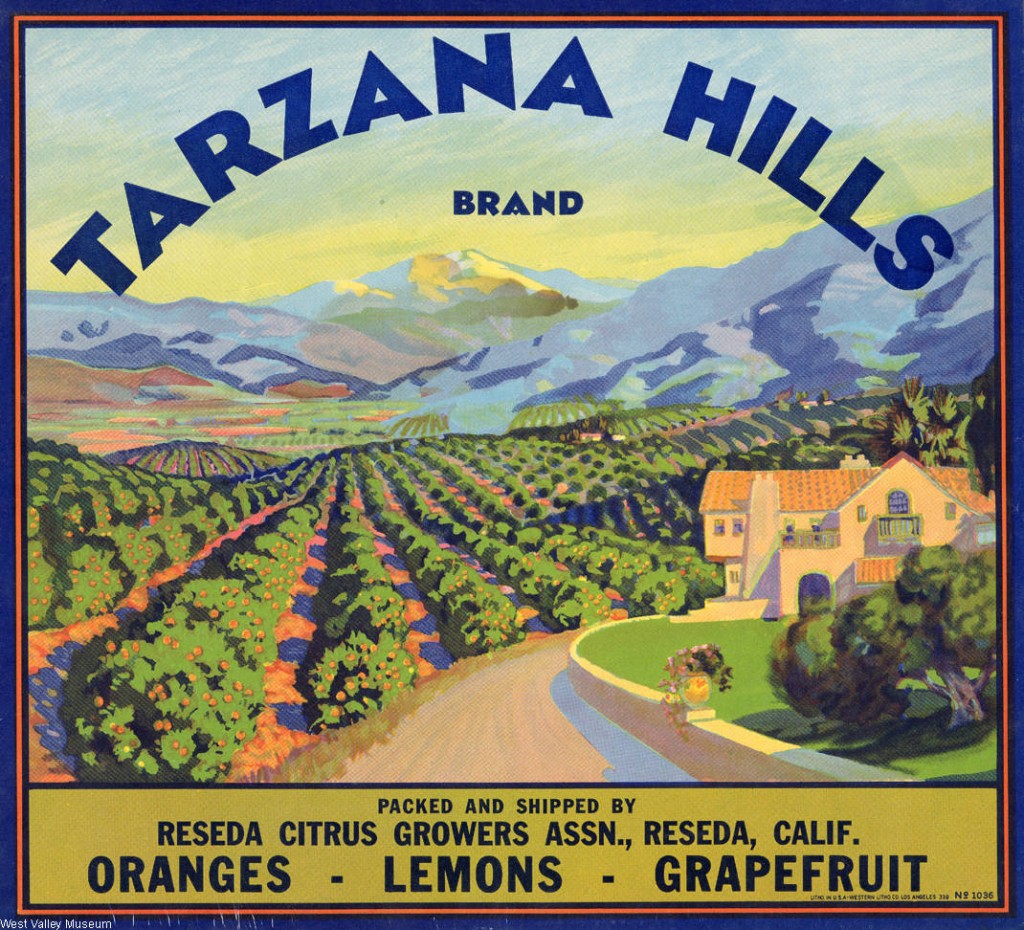 The following photo shows women packing lemons at the San Fernando Heights Lemon Company, ca. 1930.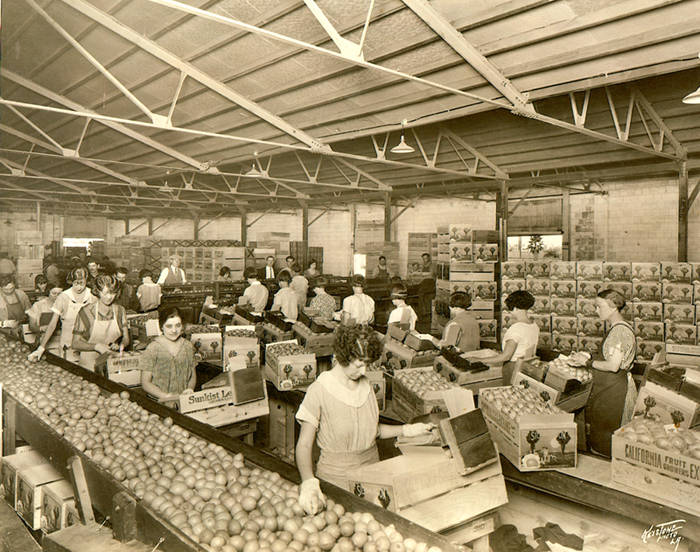 And this Monte Vista ("mountain view") Brand label is from the San Fernando Valley's Sunland Olive Cannery. The 1930's commercial artwork is similar to fruit crate art and depicts the San Gabriel mountains towering above the olive ranch and the Sunland area.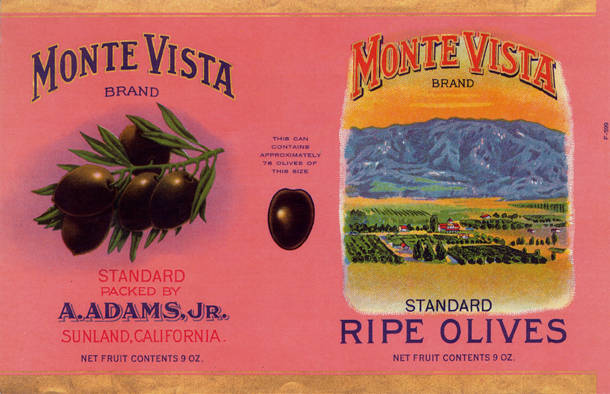 Fruit and produce label artwork, so imaginative and colorful in its early years, only added to California's nearly mythological image as a place of bounty and beauty.